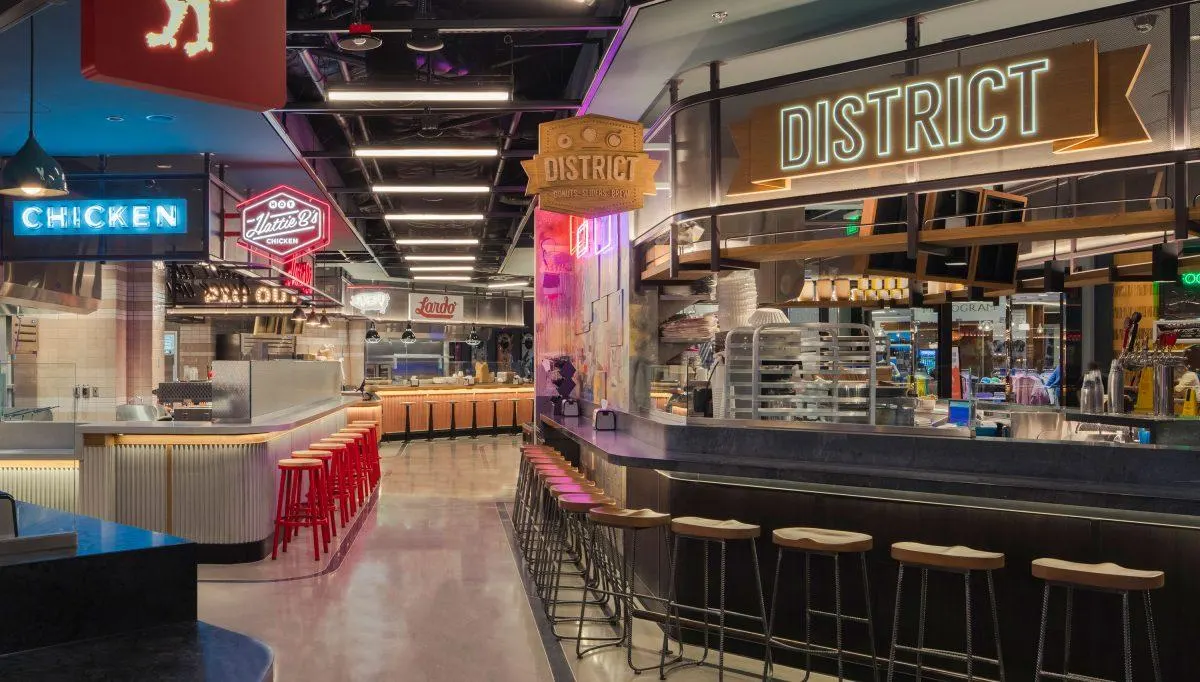 BLOCK 16
THE COSMOPOLITAN
Las Vegas, NV
SERVICES PROVIDED
F&B STRATEGY & Masterplanning |
Environment Design, Naming & Visual Identity by Brand Bureau
The Cosmopolitan team approached us to create a vibrant and standout "Best in the US" food hall experience, leveraging the bustling foot traffic along the strip from day to night. Alongside our consultancy work, we licensed our Ghost Donkey concept to the Cosmopolitan, which has now become the most profitable bar on the property.
To kickstart the F&B master planning, we identified consumer needs and collaborated with the Cosmopolitan team to prioritize the desired experience the Food Hall would offer. This led us to develop a concept positioning statement as a guiding principle for both the F&B and design aspects.

Working closely with the Brand Bureau Environment design team, we carefully laid out the 4,500 sqft space, aligning it with our concept positioning. This resulted in an optimized mix of nine vendors, diverse seating options, and the core experience elements we identified during the master planning. After finalizing the F&B master planning, the Brand Bureau Environment Design team created a design concept that complemented the Food Hall's overall positioning while staying true to the brand's essence.
Subsequently, the Brand Bureau Visual Identity team crafted graphic elements for the space, including unique vendor signage, way-finding, and printed collateral. They also compiled a master brand book to maintain consistency and coherence.
Additionally, we brought the spirit and ambiance of our original NYC flagship location to the Vegas strip by licensing our Ghost Donkey concept to the Cosmopolitan team, hidden behind a speakeasy-style entrance.