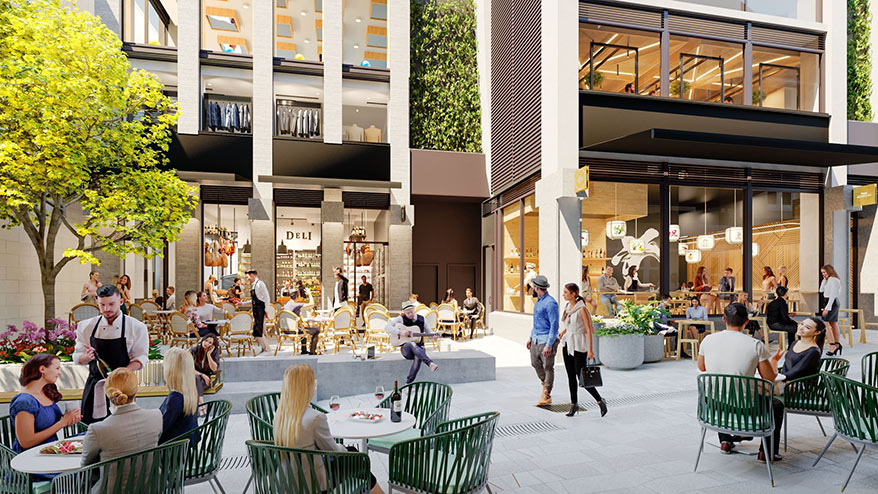 QUADREAL,
COMMERCE COURT
Toronto, Canada
SERVICES PROVIDED
F&B STRATEGY & Master planning | CONCEPT DEVELOPMENT |
EXPERIENCE STRATEGY IN CONJUNCTION WITH Brand Bureau
Commerce Court, located in the financial core of downtown Toronto, stands as the largest new development comprising five towers with numerous amenity areas. QuadReal sought to curate a diverse range of F&B and retail offerings that would resonate with the diverse audience frequenting these spaces. To achieve this, they collaborated with AHG and Brand Bureau to develop a comprehensive experience and amenities strategy.
Our approach began with a focus on place-making principles tailored to three primary audience types: the tenants, community members, and partners interacting with the development. We aimed to create an inclusive and engaging environment for all.
"The Big Idea" emerged as the central theme:
"Commerce Court embodies the essence of local culture and pride, celebrating the people behind the city and showcasing the best of Toronto."
This overarching concept guided the development of unique themes and experiences for each tower, ensuring a cohesive yet distinct identity for each. We analyzed each concept's F&B positioning, operational requirements, and key programming and sought inspiration from exemplary global examples. By aligning the individual towers with the core values of Commerce Court, we aimed to offer an unmatched experience to all those who engage with the space.