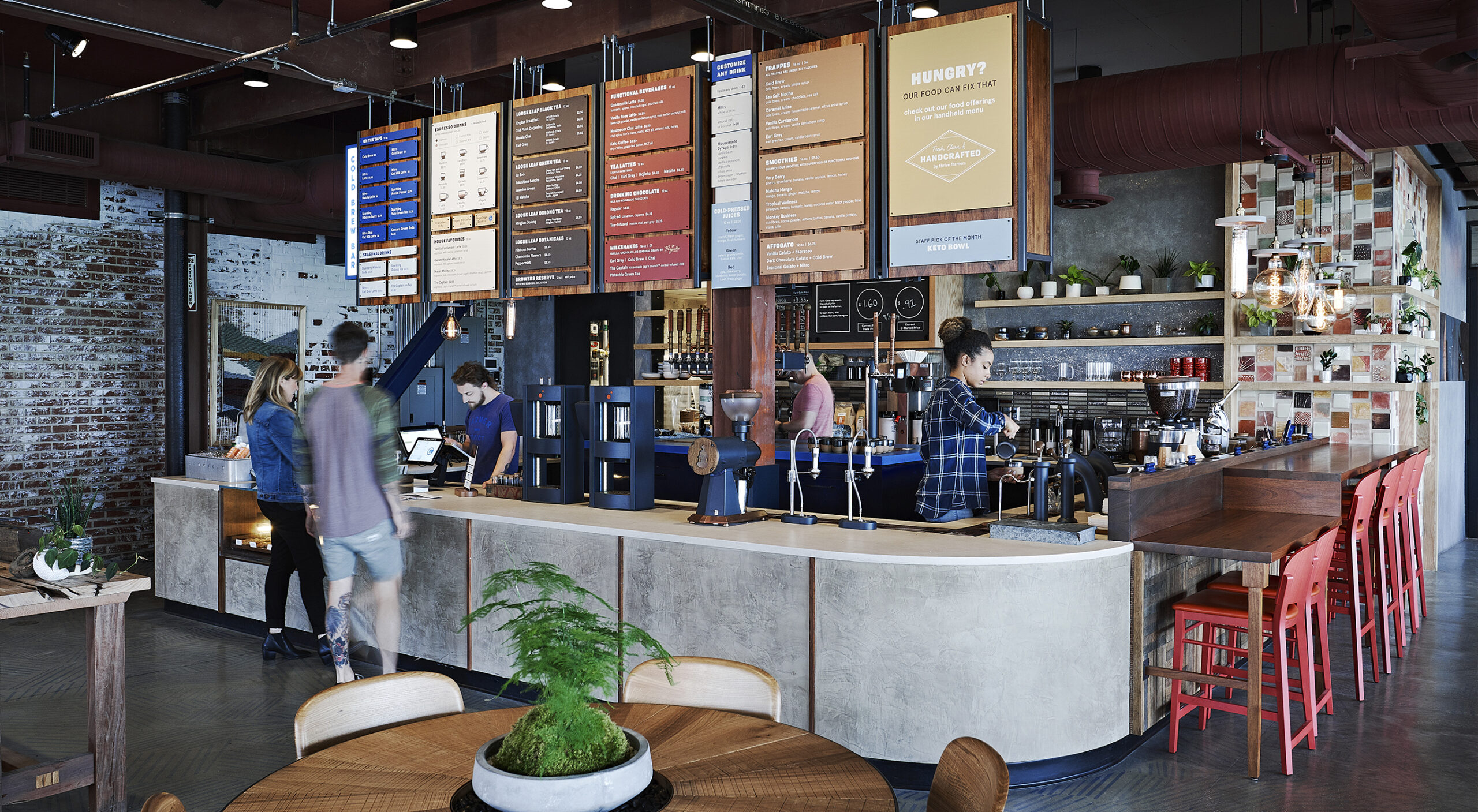 DAIRIES COFFEE HOUSE & COLD BREW BAR
Atlanta, GA
SERVICES PROVIDED
F&B MASTER PLANNING & STRATEGY | Concept Audit & Development |
brand Identity by Brand Bureau
Dairies Coffeehouse is part of Thrive Farmers, a company deeply committed to forging direct partnerships with coffee farmers and small coffee farms across the globe. These collaborations enable the offering of sustainable coffee beans to various establishments and businesses.
Under the Thrive Farmers' brand umbrella, our aim was to establish a profound emotional connection between consumers and the positive transformations Thrive initiates in the lives of coffee farmers.
In close collaboration with the Thrive team, we conceptualized the foundation for Dairies Coffeehouse & Cold Brew Bar—a cutting-edge 14-tap nitro cold brew bar. Within this space, a distinct "functional beverages" category proudly features creations like keto coffee infused with grassfed butter and MCT oil, and a captivating vanilla rose latte crafted from ingredients like beetroot powder, vanilla cardamom, rose water, and coconut milk. This menu and design echo the authenticity and heritage of coffee farmers' craft.
Dairies Coffeehouse isn't just a haven for coffee enthusiasts; it stands as a welcoming hub for the local community. Through this, it serves a dual purpose: embracing its local roots while also championing a greater humanitarian cause in alignment with Thrive's overarching mission.