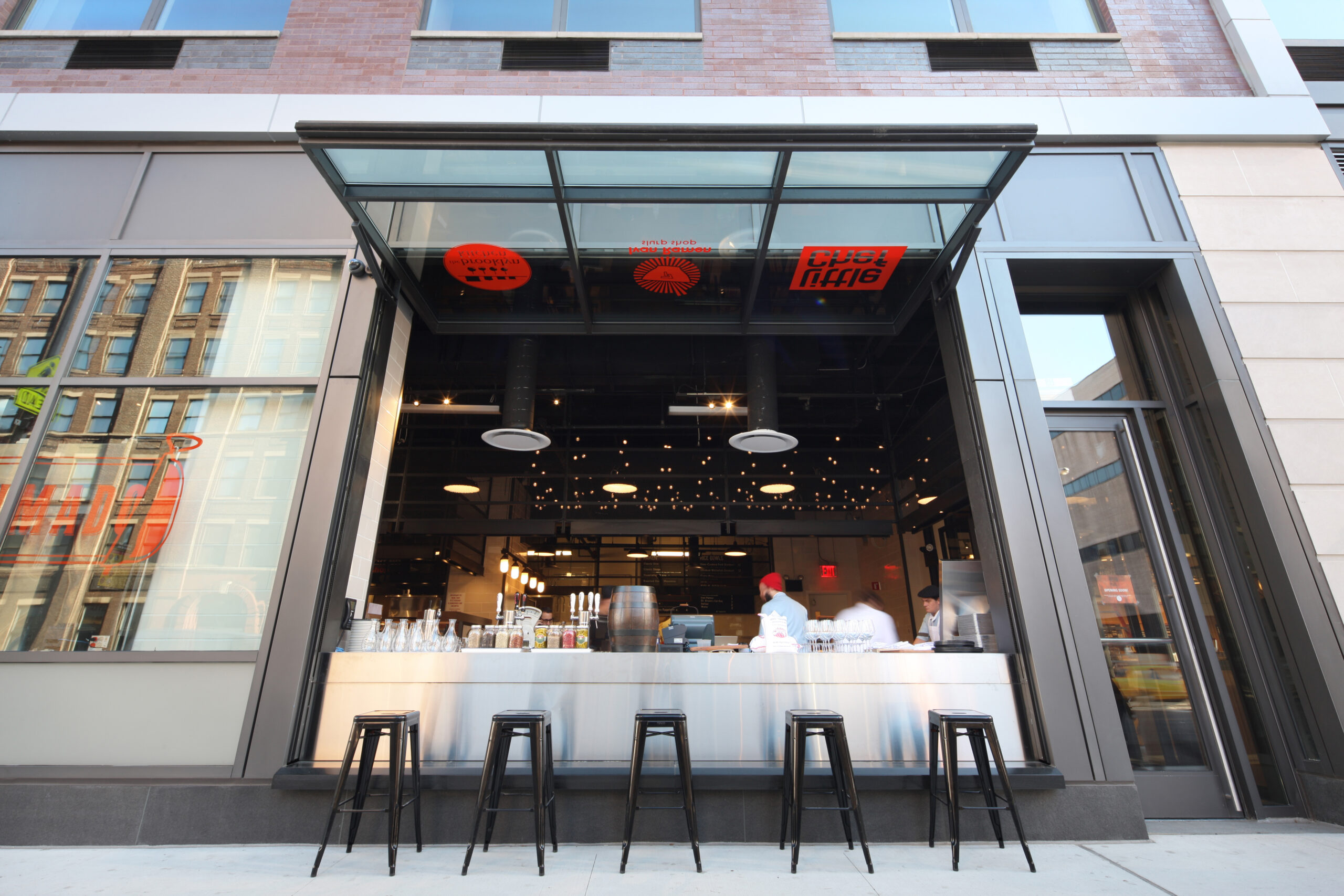 GOTHAM WEST MARKET
New York, NY
SERVICES PROVIDED
F&B STRATEGY & MASTER PLANNING | Concept Development | F&B Execution | operations management | marketing
A first-of-its-kind retail and dining destination in New York City's Hell's Kitchen neighborhood. Gotham West Market created a hub of community for the residents living above the market while serving as a must-try destination for New Yorkers and tourists who would otherwise never venture so far west.
The underlying theme behind Gotham West Market was to seamlessly evoke the essence of urban street culture, maintaining an authentic and unpretentious vibe.
The design strategy was specifically tailored to engage with the cycling community. This was achieved through convenient physical accessibility, its adjacency to the bike concierge/valet, and the inclusive atmosphere connecting with the street. By skillfully blending an appealing mix of vendors with a lively and interactive design, the market successfully drew in a diverse crowd – from food enthusiasts to avid cyclists, visitors to locals – inviting them to drop by, explore, and savor the experience.