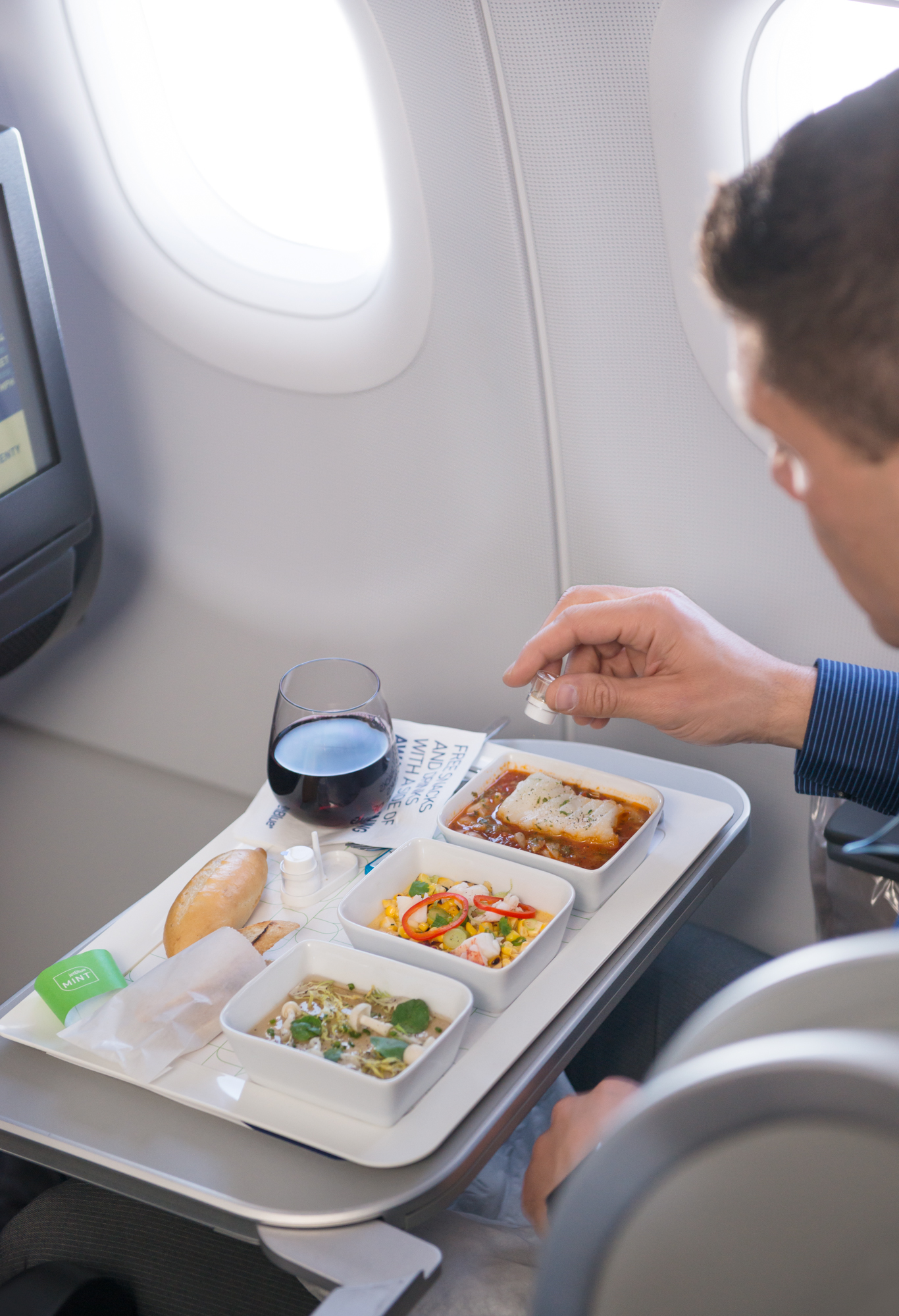 SERVICES PROVIDED
F&B STRATEGY & MASTER PLANNING | Concept Development | F&B Execution
jetBlue presented us with a unique challenge: to create an exceptional hospitality experience by crafting the food for their new premium cabin, "Mint," all while remaining true to the brand's egalitarian values and New York City-rooted ethos.
Innovatively, we decided to forgo the predictable route of partnering with a celebrity chef and instead developed a menu showcasing dishes from our award-winning, NYC-based restaurant, Saxon + Parole. We focused on elevating the dining experience with a thoughtful emphasis on seasonality, customization, flavor, and overall indulgence, akin to an "Air Tasting Menu."
The result was truly extraordinary. Upon its launch, the news generated an incredible 2.8 billion press hits within six weeks, making it the most talked-about story in jetBlue's history. Intended initially to rotate different restaurants annually, the overwhelmingly positive customer feedback led to Saxon + Parole continuing the Mint food programming for six consecutive years, consistently delivering an exceptional food experience for JetBlue's premium cabin.