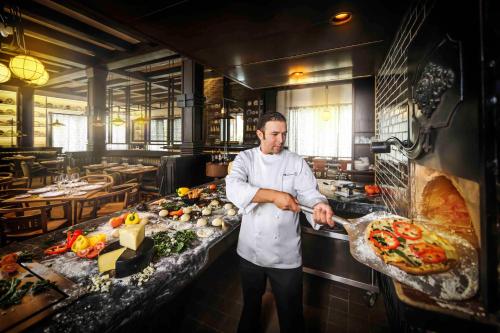 aic hotel group,
unico
Riviera May, Mexico
SERVICES PROVIDED
Concept Development | F&B STRATEGY & MASTER PLANNING | F&B EXECUTION
Naming & Visual Identity by Brand Bureau | INTERIOR DESIGN BY AVROKO
Tapping into the modern traveler's increased desire to discover, Unico is a brand that's hyper-focused on personal immersion. Unlike conventional luxury approaches, Unico celebrates local culture and encourages exploration rather than confining travelers.
In conjunction with Brand Bureau, we started our F&B master planning process by first analyzing the comp set, and identifying how we could help the Unico brand stand out—in which one of the ways was through a strong focus on F&B. From there, we studied our consumer profiles to ensure we developed a brand that would meet their profiles. Subsequently, we curated F&B experiences activating spaces throughout the hotel from day to night, staying true to our brand promise of making F&B a key differentiator.
Alongside our F&B consultancy, AvroKO Design handled the property's interior design, while Brand Bureau crafted the naming and visual identity, including that of the seven F&B outlets on the property.